Truly, like nothing you've seen before. A super-curve fit in 100% cotton denim. We're challenging the industry-wide concept that says curvy jeans need to be stretchy.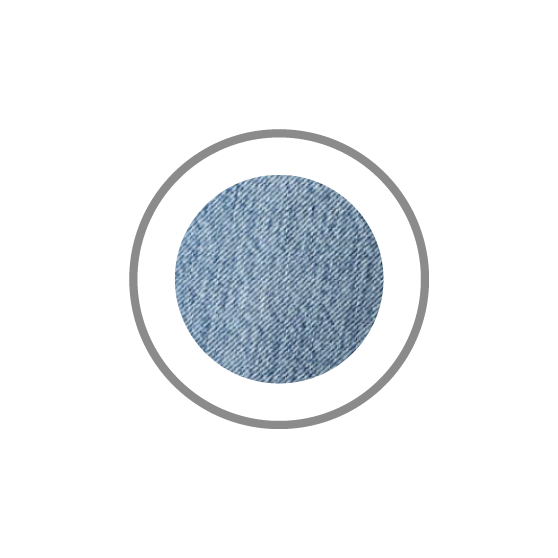 Please Note: It's very important that your measurements are taken accurately before ordering. Please visit our Fit Guide before you make your selection!
The size chart below reflects the garment measurements, and should be smaller than your body measurements. There should be approximately 1-2" of negative ease on these jeans.
Wash only when necessary using gentle detergent. Lay flat or hang to dry, never wring.  
These jeans will relax up to a full size. The first try will be quite tight, and will open up after some wear. Please remember that it will take a little bit of time to work these in, but it's worth every minute. We only use 100% cotton denim with no elastane, so please allow some time for these to reach their final form. Our fit guide is very helpful so please read carefully! Please don't hesitate to reach out with any questions. hello@decadestudio.com
Trust the fit calculator
I was a bit skeptical about fit as jeans are always a struggle but the size guide worked! I am about halfway through the break in period and so far so good! Truly tapered leg too which is a treat as sizing up for hips often leaves my ankles baggier as well :)
Best fitting pair of jeans
Best fitting pair of jeans I've EVER owned. I want more colors and I hope there will be even more options in the future. I also had a wonderful experience with their customer care team when I exchanged sizes.
not for everyone
Unfortunately multiple sizes didn't work for me. At my fit guide suggested waist size, 30, I could barely get them past my knees and at a waist size of 35, I couldn't get them over my hips and butt. I have about a ~20" difference from my waist to hips, so I'm used to having absolutely no luck with bottoms and was ready to have these tailored once I broke them in. I was very excited to try these, but they didn't work for body type.
fit guide is off, email support instead
the review is more on the size guide than the jeans. jeans came in the mail and i was so excited but they were just too snug. i was able to button them up but still space in the crotch and calves are extremely tight. i email them tell them my predicament, i always wear a waist trainer with my jeans so i took that measurement. oddly enough i couldn't get them buttoned with the waist trainer on but was able to get them buttoned without it. either way i gave them my measurements and they said i'd actually be a size up. size guide is faulty so id skip it all together and email them directly. so i either have to pay for shipping from US to canada or lose some weight(which i was already on the road to doing). support from them is great but their fit guide didn't work out for me which is pretty upsetting for me. seems like a sturdy pair of jeans but i'll find out when i actually get the chance to wear them in a month or so.
Finally a pair of the
Finally a pair of the off the rack jeans that actually fit!