Fit Guide
Your perfect fit is determined by your unique measurements or "ratio", hence the term Ratio-Fit. Follow the measuring guidelines below (access our quick guide here) and then enter them into our handy Style Calculator below. This will generate your size and recommend the style that works best for your ratio and weight distribution. 
01. Measuring
Measuring your body can be tough! We have some helpful imagery (and a video!) here to make it a little easier on you, and to make sure that you're finding your perfect fit. Our goal is to close the gap at the waist, while fitting your hips and tush perfectly! When you find your waist and hip measurements, take note. You'll need them later.
a) Waist. This is the smallest part of your waist. This is where your body creases when you lean to one side. Hold the tape fairly snug.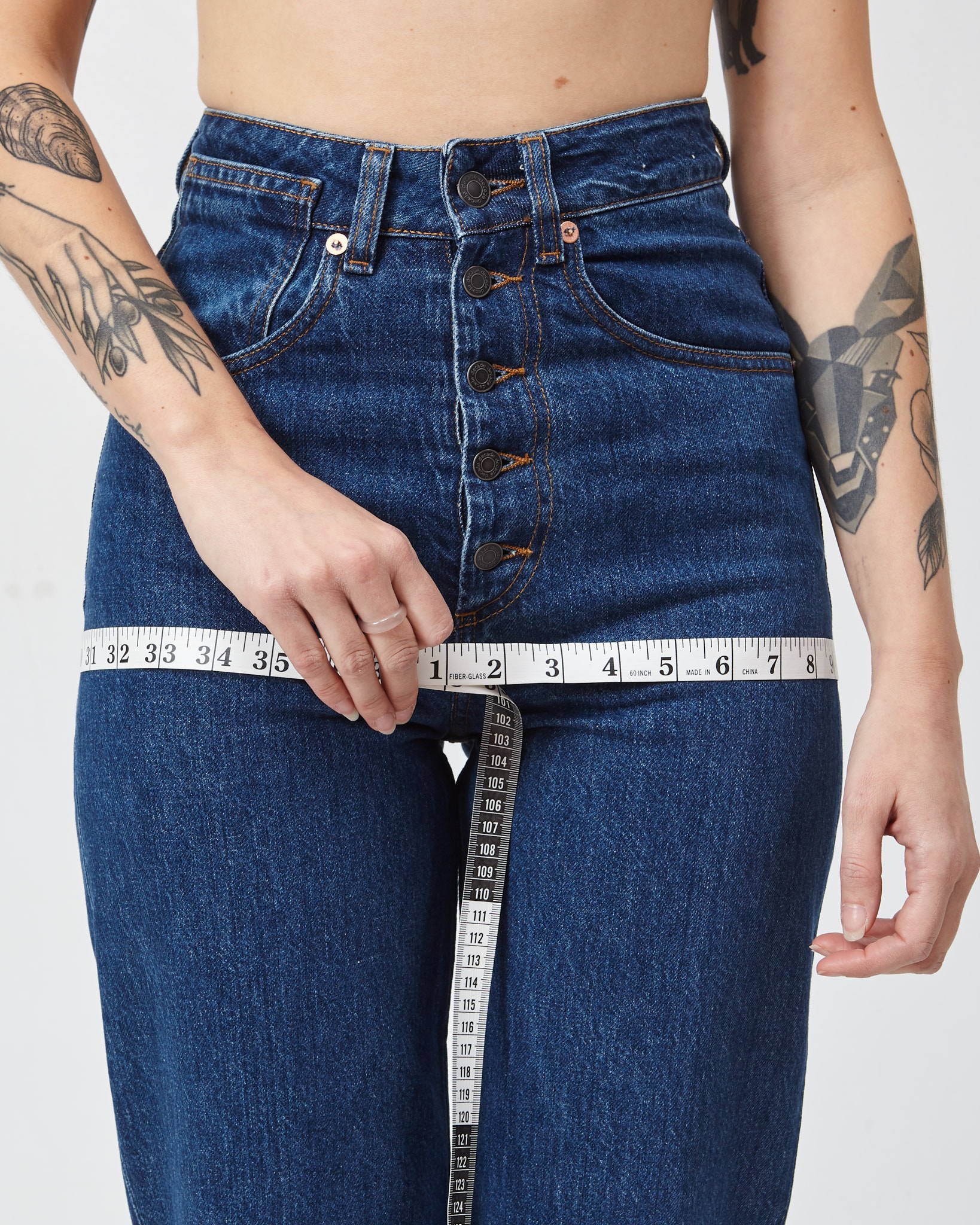 b) Hip. Your hips are the widest part of your tush. This is horizontally in line with the bottom of your crotch. The measuring tape should be held perfectly horizontal, and fairly snug, but not tight.
02. Find your fit
Now that you have your accurate measurements - let's find your fit! Molly developed the fit calculator (below) to take everything under consideration and recommend not only your perfect size, but also the STYLE that will work best for your weight distribution! Enter your data below to get started, then check out the difference between the styles in step 03.
03. Difference between fits
Ok so whats the deal with the different fits? First of all - our styles are very different from one to the next and fit very distinct body types. We offer three styles and they range from a straight silhouette to super curvy silhouette. Your unique measurements dictate which style will fit your weight distribution best, here's a run down: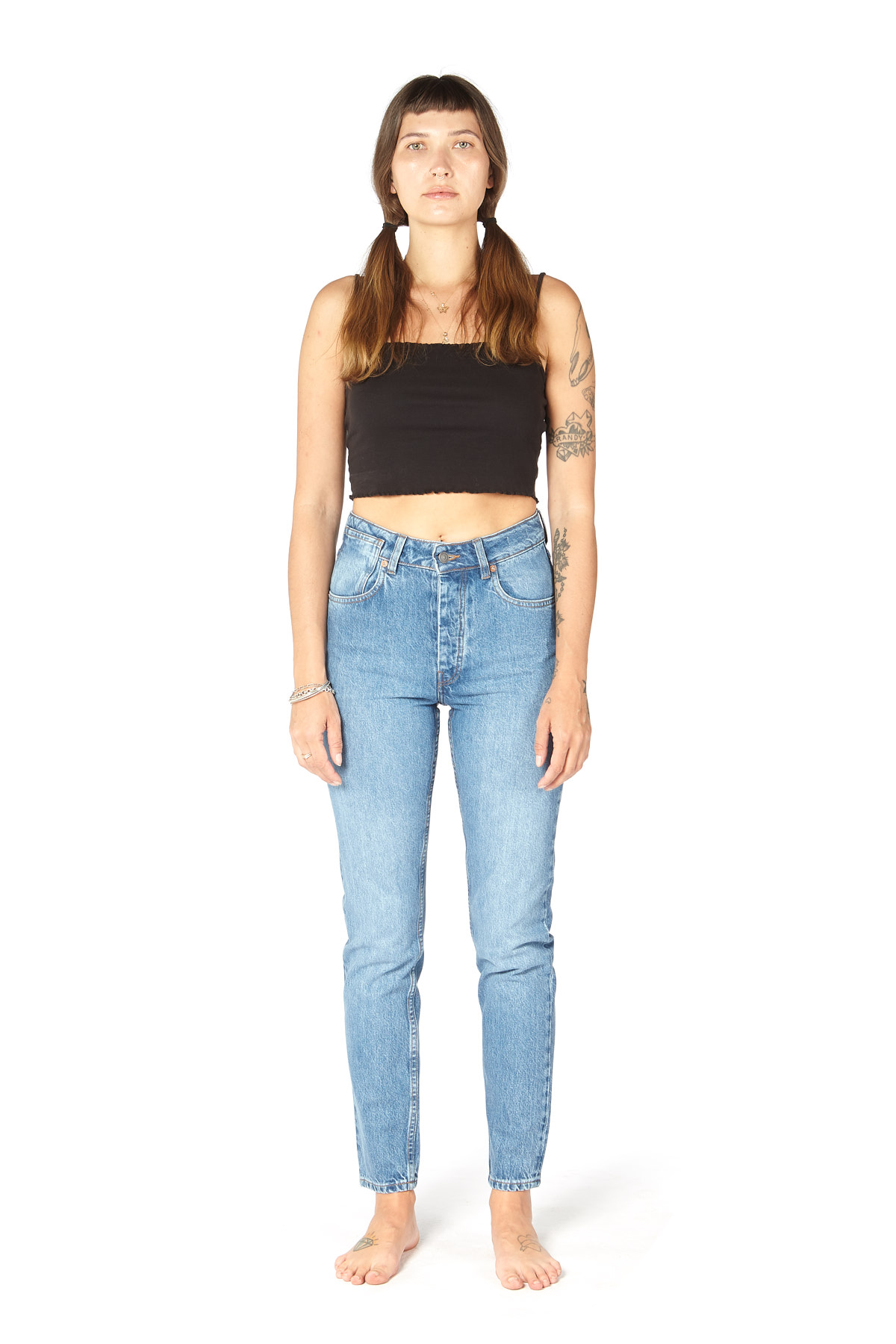 Alex - Straight silhouette
The Alex jeans are made for those who have an even weight distribution between waist and hip. If you don't normally struggle with gapping at the back of the waist of your jeans, this is likely your fit.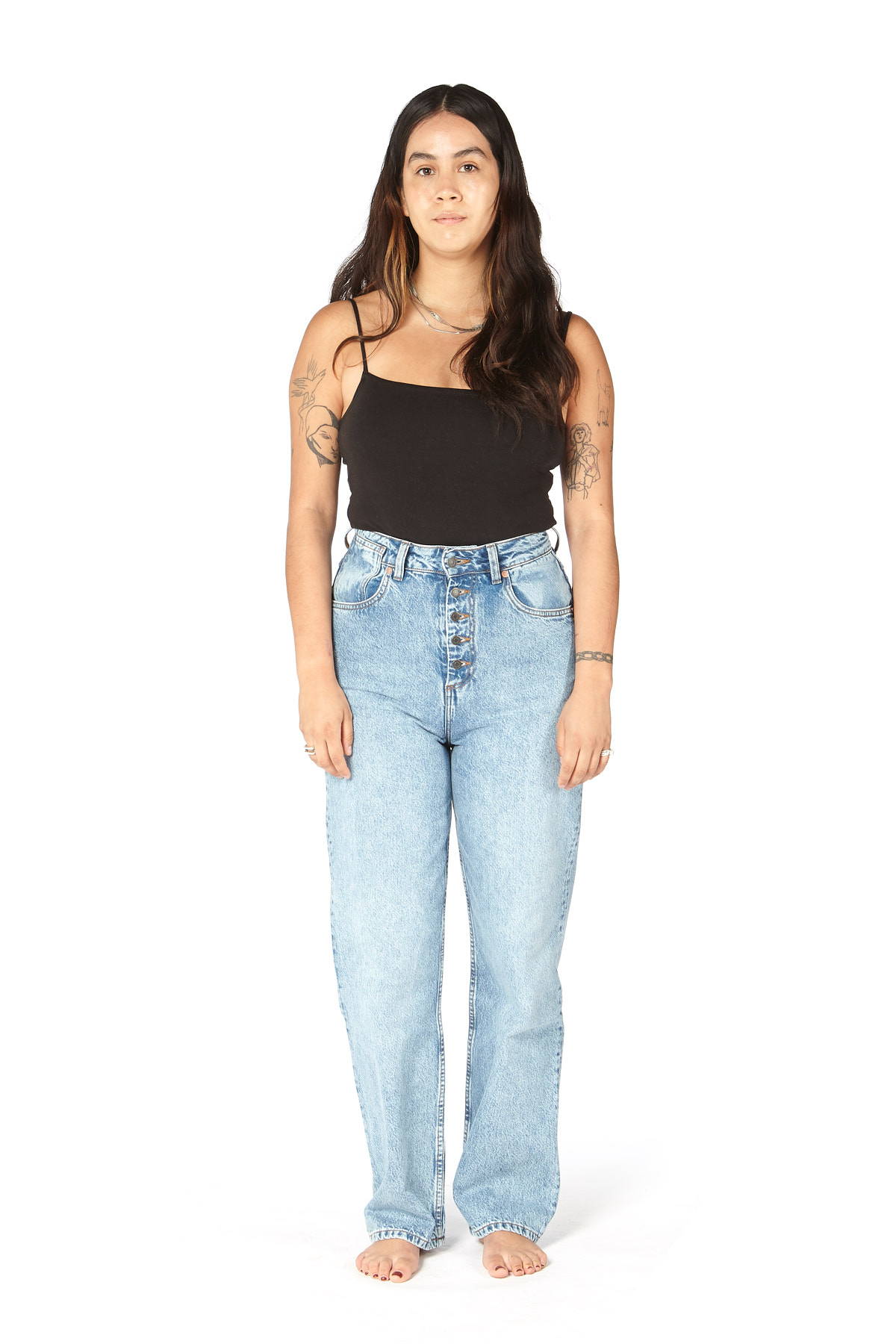 Bonnie - Curve silhouette
The Bonnie is our best seller, and is made for those who have some juice in their booty and thighs. The gap at the back of the waist is long gone, with this pattern. These are meant for those who have a hard time finding jeans that fit both their waist AND their hips, simultaneously.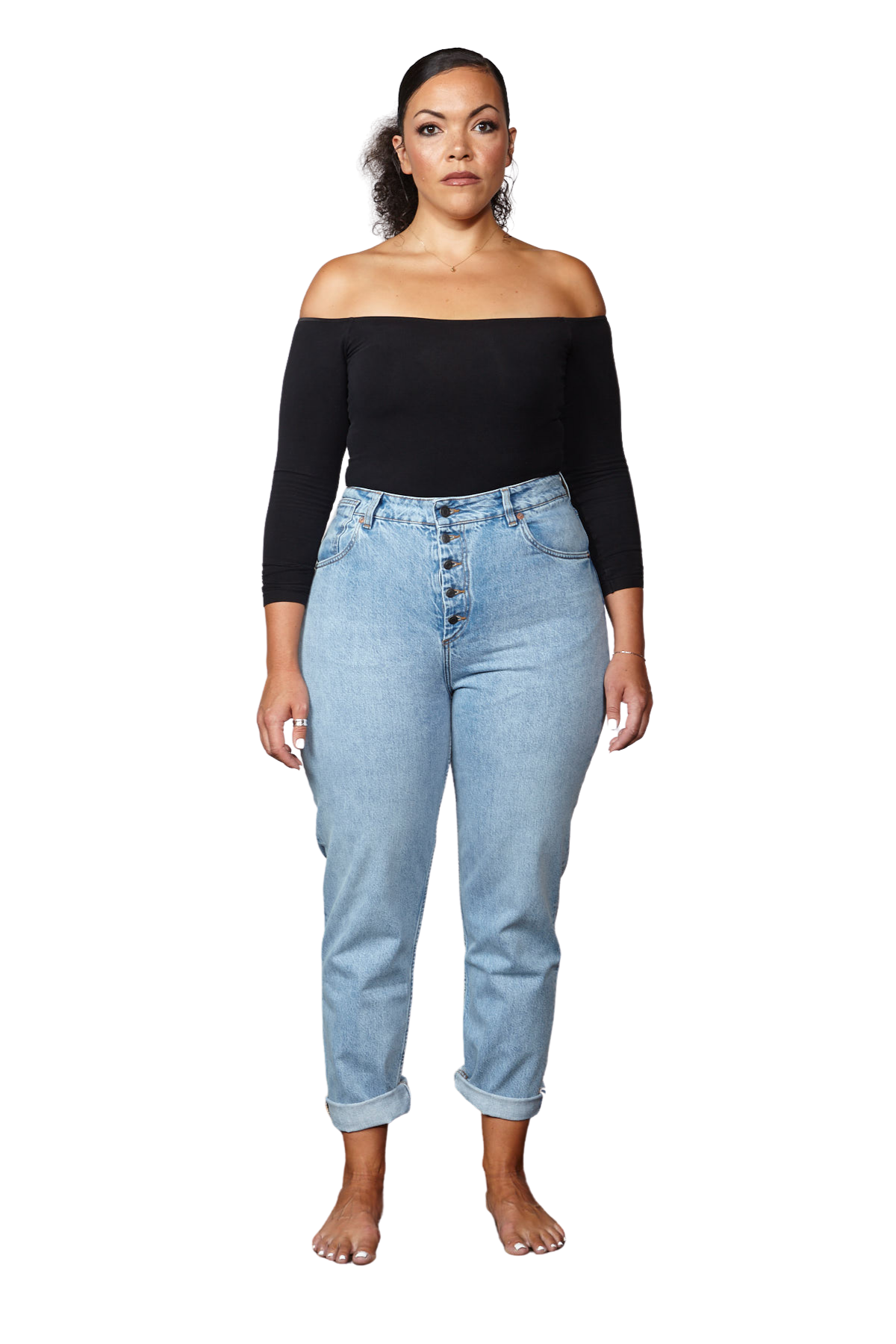 Pamela - Super curve silhouette
The Pamela is a miracle, manifested. This is our highest contoured pattern to fit the juiciest booties and the highest ratios WITHOUT STRETCH. Can you believe?? If you've never worn non-stretch denim before because they're always way too big in the waist - these are for you.
04. Break-in period
Our jeans are meant to fit very snug on the first try. It's common to have a little difficulty getting the buttons done up, and to struggle getting them on the first time. This is a good sign! If they feel like they fit perfectly they are likely too big (if this is the case, please reach out and we can set up an exchange!) Our premium denim relaxes where it needs to, and will never get baggy or saggy. Your body will push out the denim where it needs to, and eventually they will become the most perfectly fitting jeans you've ever owned. Please allow 7-12 wears for the denim to reach it's fit potential! On the first try, we encourage you to try on some different tops and style the jeans the way you normally would to allow the denim to warm up to your body. You'll start to notice a change in about 15 minutes. If you're not sure, or concerned about the fit being far too tight (or too loose!) reach out via email hello@decadestudio.com