Fit Guide
Our denim is unique. We take time to develop our fits by gathering data from people in our community to build a collection of shape-inclusive denim we call "Ratio-Fit" You use the difference between your waist and hip measurements (or your "ratio") to define the best fits for your body type. A lot of bodies can float between styles, so read on and we'll help guide you through the process.
01. Measuring
Measuring your body can be tough! We have some guidelines here to make it a little easier on you, and to make sure that you're finding your perfect fit. Our goal is to close the gap at the waist, while fitting your hips and tush perfectly! When you find your waist and hip measurements, take note. You'll need them later.
a) Waist. This is the smallest part of your waist. This is where your body creases when you lean to one side. Hold the tape fairly snug.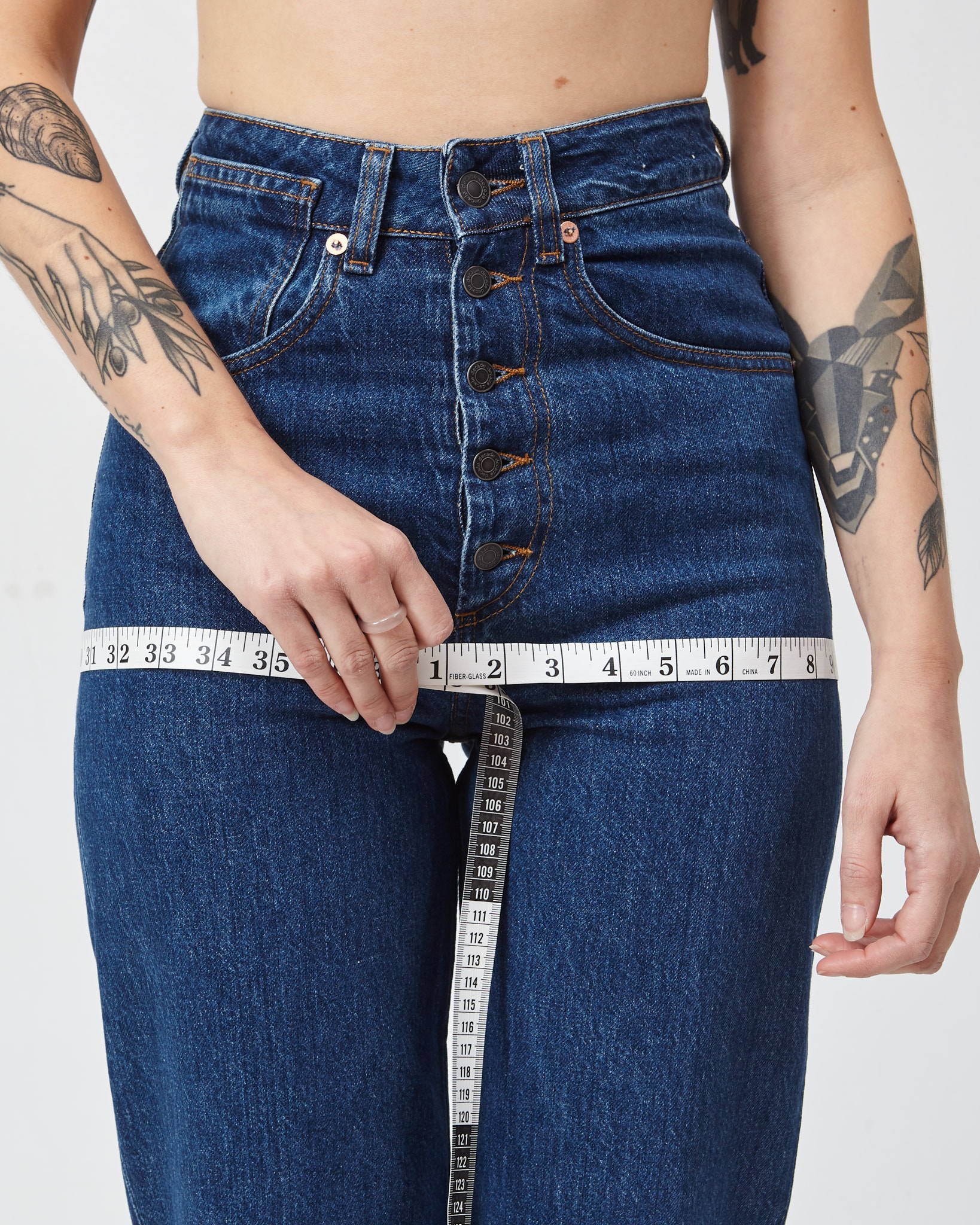 b) Hip. Your hips are the widest part of your tush. This is horizontally in line with the bottom of your crotch. The measuring tape should be held perfectly horizontal, and fairly snug, but not tight.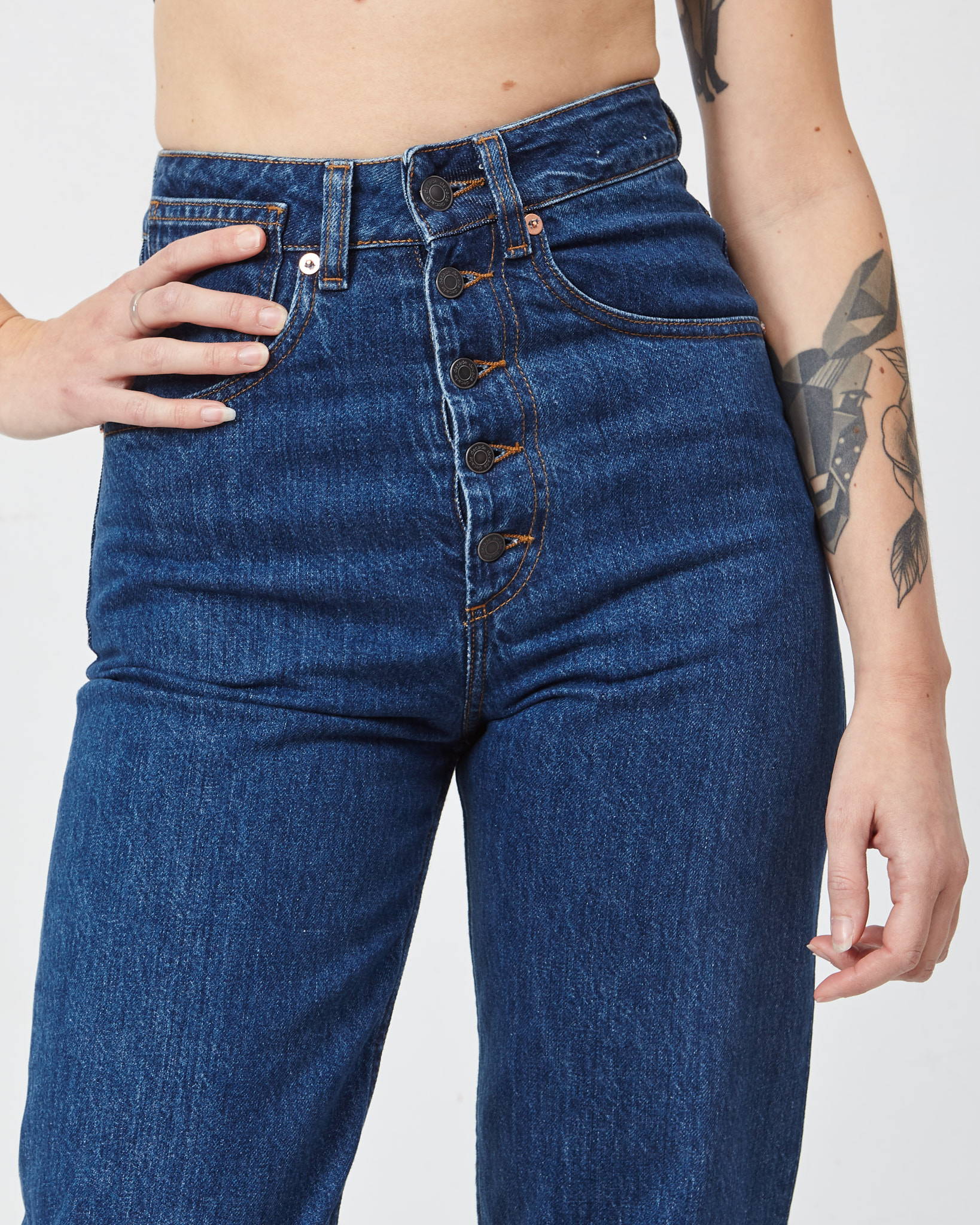 c) Enter your measurements into the "calculate my size" section of our size charts to find your best fit! You can find these on each product page.
02. Break-in period
Our jeans are meant to fit very snug on the first try. It's common to have a little difficulty getting the buttons done up, and to struggle getting them on the first time. This is a good sign! If they feel like they fit perfectly they are likely too big (if this is the case, please reach out and we can set up an exchange!) Our premium denim relaxes where it needs to, and will never get baggy or saggy. Your body will push out the denim where it needs to, and eventually they will become the most perfectly fitting jeans you've ever owned. Please allow 4-6 wears for the denim to reach it's fit potential! On the first try, we encourage you to try on some different tops and style the jeans the way you normally would to allow the denim to warm up to your body. You'll start to notice a change in about 15 minutes. If you're not sure, or concerned about the fit being far too tight (or too loose!) reach out or book a follow-up fit session.